Find your dream property
Wilson's Nieruchomości is a full-service agency for the sale and rental of flats, houses, plots, offices, commercial premises, halls and warehouses.
Talk to us
22 201 29 20
Only with us!
Browse real estate listings that are only available with us.
Latest business premises
Browse the latest business premises listings - for companies.
Real estate agency
Servicing all of Poland
"Everyone should be able to live in the home of their dreams. Find it, see it, love it."
Since the start of our agency, in 2009, we have focused on long-term relationships with our clients. We know very well how important trust is in the real estate business and how long you have to work for it. Every day, we give our all so that thousands of families across the country find their happiness.

Paweł Stachowski i Anna Stachowska
Founders of Wilson's Real Estate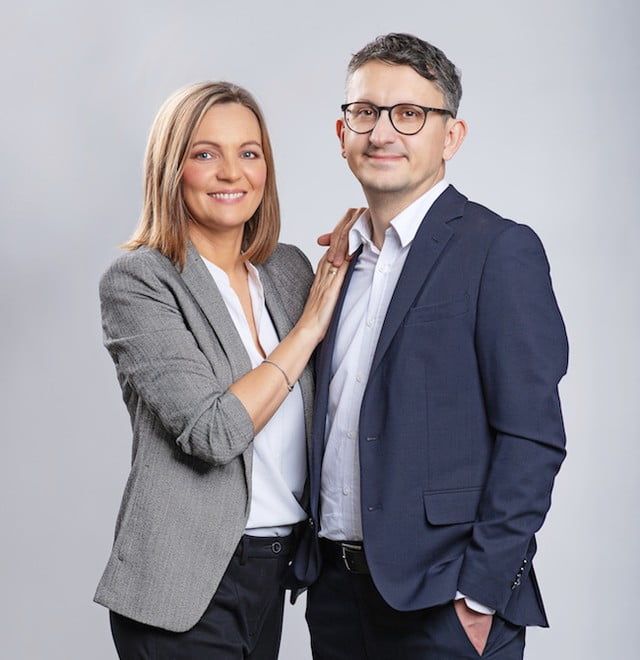 Why us?
We like what we do, so we do it well. We are committed and attentive. We know the commercial property market very well. We care about our clients and their needs. We form a close-knit team of passionate people, working together to best meet our clients' expectations.
86 317
customers
In the property market, we set the standard.
69
employees
All the while, we are creating a small, family business.
14
years on the market
Our experience means better and faster service.
4 128
transactions
85% of our clients come from referrals.